Luxury Fashion News from all around the world and statistics collected from various sources point towards a healthy growth of the luxury fashion market.
Before we proceed further, let us review some crucial facts and figures to understand how the market is poised at the moment.
-> The global luxury fashion brand industry was valued at an astronomical $1.4 trillion in 2019.
-> This segment is inclusive of apparel and footwear.
->The global luxury apparel market was USD 67.68 billion in 2018.
-> The luxury apparel market is growing at a rate of 3.5% CAGR.
The McKinsey Global Fashion Index has forecasted that the industry will grow at a rate of 3 to 4 percent this year. It is lower than the forecasted rate for 2019.
Some of the notable luxury fashion brands that top the chart, based on sales and revenue include-
-> LVMH that includes brands like Fendi, Loro Piana, and Louis Vuitton.
-> PVH including brands like Calvin Klein, and Tommy Hilfiger
-> Kering that includes brands like Balenciaga, Gucci, and Saint Laurent.
A New Era and a New Look for Luxury
The news from the world of the luxury fashion market is that there has been remarkable growth in online sales with many high-end and premium brands now engaging their customers through the digital medium.
The other factor that is notable about the modern luxury fashion is that it is breaking the conventional guidelines with a fast overlap happening with the other segments of the industry.
Today, consumers are writing the rules, and therefore, the typical brands associated with luxury are finding it difficult to cope with the fast-changing market. As a result, there seems to be a growing lacuna and identity crisis in the luxury segment.
The bottom line is that luxury companies would need to redefine their strategies, do a lot of internal brainstorming, and engage progressively with their customers to survive and sustain in this radically evolving market.
A customer who usually belongs to the millennial generation, in the age group between 23 to 26 years is a luxury customer. These are the people, who have just entered their jobs, are earning decently well, have handsome disposable income in hand, and, more importantly, are fashion conscious.
The other generation that is aged between 16 to 22 years, also called the Generation Z, may not yet be earning but are probably more futuristic and trendier than their previous generations.
Reasons behind the dynamic growth of the luxury segment are-
The number of millionaires has grown massively in the last few years. Rising disposable income with the working class is also a key attribute.

Brand loyalty is high in this segment.

Possession of luxury brands is a sign of gaining social recognition and acceptance.
Since luxury goods, be it apparel, footwear or accessories, are trendy and fashionable, first-time buyers buy luxury fashion apparels because of the brand image, and fine quality of products.
Completely aware of the latest trends, luxury fashion-conscious customers do not mind spending a little more to purchase products that are great for their image building and also come with a promise of consistently high quality.
Luxury Fashion Trends for Today's World
The trend that seems to be coming forth powerfully is that luxury brands need to innovate, use modern technology, and go back to the cultural roots sustainably to stay relevant in an enthusiastically growing market.
SUSTAINABILITY IS A LUXURY TREND BUT STILL A BIG QUESTION MARK IN 2020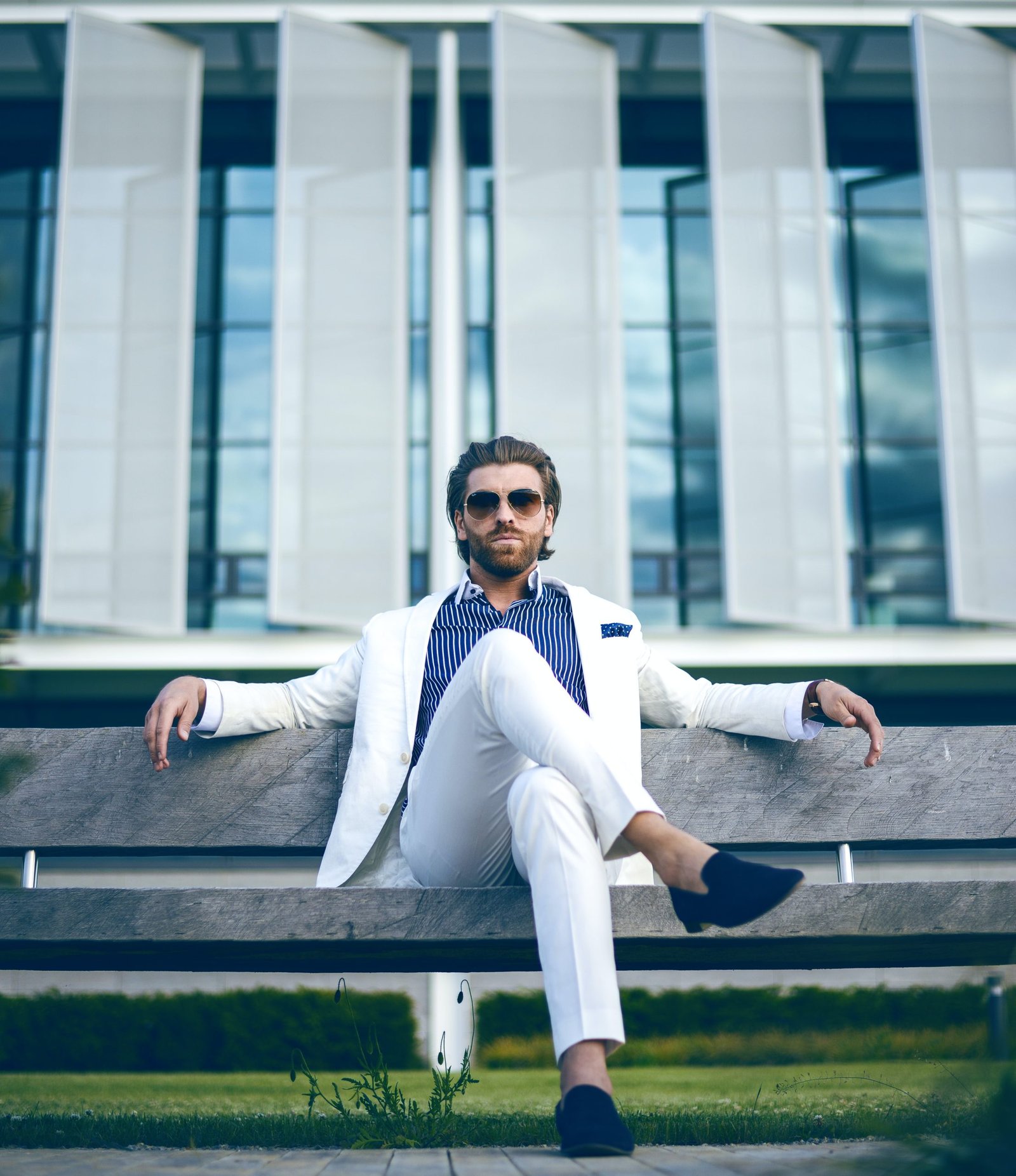 Facts and data prove that-
The textile and garment industry contributes, to a large extent, to pollution. The fashion industry globally is the second biggest player to degrade the environment.

Consumer awareness levels about sustainability and green living are high like never before.
It means that the luxury fashionindustry has a big challenge on hand. Making green products means more expenses that are fine for the luxury market because customers are aware and conscious.
However, not every luxury buyer is as convinced to pay a higher premium for Eco-friendly products. Cotton is a great example.
Organic cotton costs 30% more than the conventionally grown cotton using pesticides. Yes, a small percentage of the market will not mind paying for the difference in cost, but will every consumer do so happily?
Some luxury companies are trying to woo all types of customers – those who love green and those who are not so finicky.
The Frugi Group, for example, in the US, is the producer of organic cotton clothes. They have two varieties to choose from – dark green and pistachio green. The former focuses on sustainability, while the latter more on style and comfort.
The other challenge is to make the best and ethical practices mandatory in the supply chain. The positive sign is that most luxury fashion retailers are now aligned to go the sustainable way.
Rise of Experiential Luxury
The new-age millennial and Gen X are not so bothered about possessing luxury goods and products than experiencing the brand.
It is, therefore, an opportune time for companies in this sector to engage with customers individually because their customers are looking at experiential luxury.
Luxury hospitality is one fine example of how customers are getting involved with the brands of their choice at a one-to-one relationship via social media, influences, participating in exclusive brand events, and so on.
Brands that can satisfy and deliver beyond expectations on this relationship-building space have been able to get themselves committed brand loyalty from their customers. LVMH is one such brand that is doing exceptionally well on this front.
Expect luxury companies to now focus a lot on designer collaborations for small groups of customers and launch limited edition products to excite their customers and engage with them exclusively.
Expect experiential luxury to rapidly grow and develop this year as luxury retailers will approach the topic of reinventing their business models more aggressively and effectively.
Take the case of the luxury department store Harrods in London. The in-store department store has recently launched a personalized perfume creation service called Salon de Par fums that has already recorded a 25% share in its fragrance business. 
Affordable Luxury Is Making an Entrance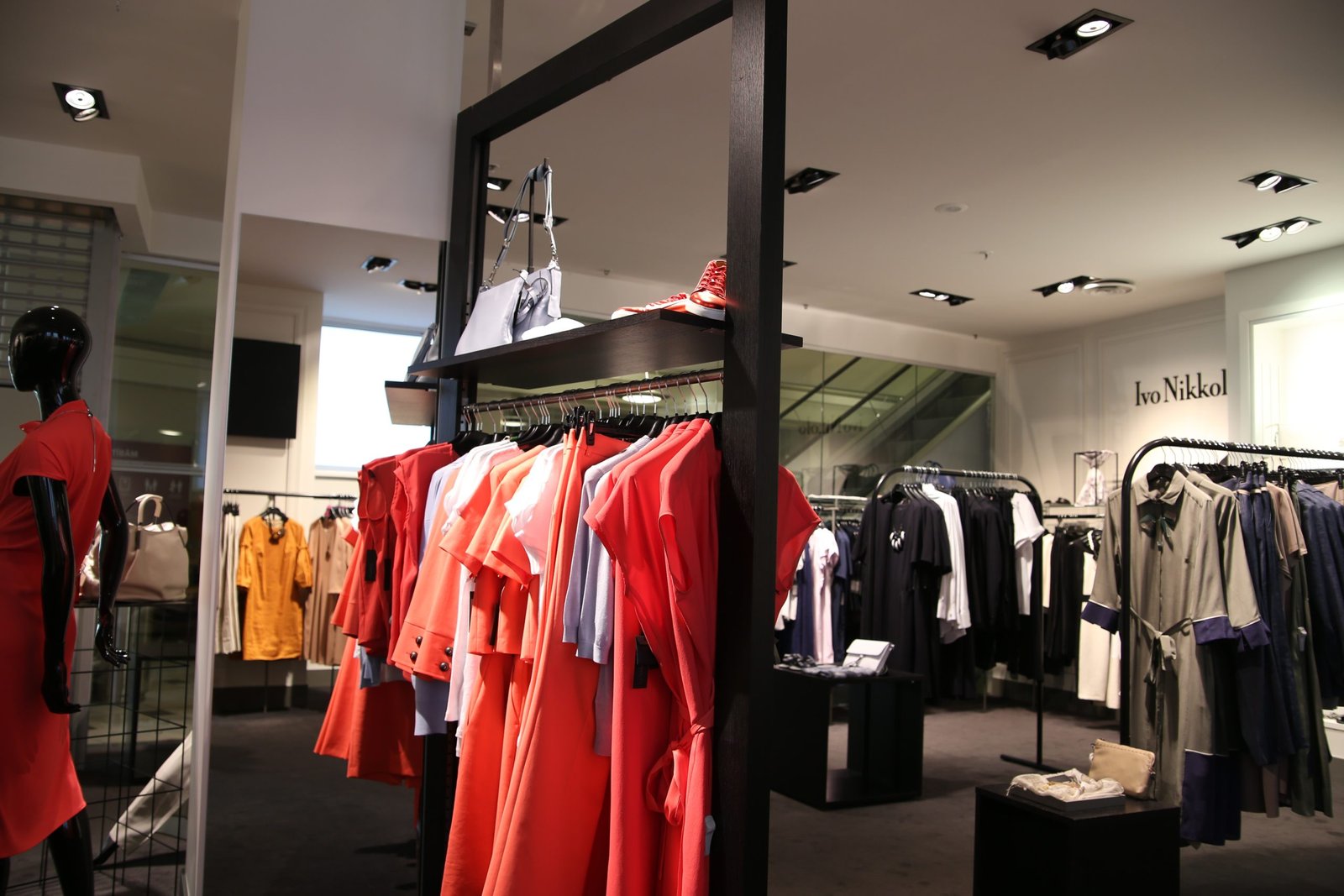 One great example of affordable luxury is Champagne. When you look around, you get to see several luxury apparel products like sneakers, fabrics, and designer products available from iconic brands that are readily coming out with niche products and labels that are aligned with your wallet.
It is probably a positive call by brands as they try to re-align their operations and profitability with the changing consumer demands and needs. For consumers too, it is the perfect time to fill their wardrobes with affordable, fashionable clothes with trendy classic silhouettes.
Ganni, a Danish brand, is creating some news in the luxury retailer market. Known for its bold designs, the brand caters to a set of style-conscious high-end customers. Surprisingly, the prices of the entire range of apparel available are reasonably priced.
An important trend that is coming to the forefront in the luxury segment is how brands need to work on inclusive culture. It means that brands can no longer have a high-handed attitude and approach in their operational context.
They cannot ignore the societal issues or the cultural aspects of a region because the targeted customers today are more skeptical than ever before. If the customer base is not convinced about the sincerity of the brand, they will avoid and boycott the brand without much ado.
Starting from environmental issues to corporate social responsibilities, ethical and best practices, women issues, cultural and heritage relevance, educated, well-informed customers, want to see their favorite companies and retailers supporting and promoting socially relevant topics and issues.
Did you know that in the fashionluxury industry itself, for every one woman chief executive, there are seven male chief executives globally!
Luxury items cannot be sold based only on heritage legacy!
2019 and years before, made it clear to brands that they can no longer rely on their historical legacy. The period of basking in the glory of ancient heritage is over. And this is going to be reinforced further in 2020.
Brands have to move out of their legacy and embrace avenues that are relevant in the modern world. It needs to be synched with perfection with the expectation of the modern-day crowd.
Yes, it is good to advertise and tell their inspiring story from the bygone days. But their message, products, and services need to be oriented and adapted as per the cultural relevance of the present times.
While they narrate their brand stories, these premium fashion brands need to intertwine the excitement of the customers to make it more relevant.
Data privacy needs to be focused
Expectations of luxury brands are changing. Today the consumer knows the value of data privacy and confidentiality. They expect the same from their high-end brands. So, luxury companies that can work profusely in this context – make their deliveries secured and safe, are going to get preference.
Affluent customers are sensitive about the use of their data. Thus, brands need to make it a necessary part of their operations, production, designing, sales, and marketing efforts.
Luxury brands need to invest in real-time in futuristic technology so that unstructured data that is filtering in from different digital platforms can be mined properly to make correct use of the data.
Use of blockchain technology
In 2019, many high-end brands came to the forefront to experiment with blockchain technology. This way, they were able to work on one of the biggest aspects of technology – traceability. This technology also pushes scalability and reliability giving brands a competitive edge over the other players in the market.
Expect to see lots of collaborative efforts
Many luxury brands are considering going the mass-production way or collaborating with the most unrealistic partners from within and outside the industry.
You can get to see some of this happening this year. Brands will start to dilute their offerings and product lines, especially when other bigger crises are threatening to reduce the bottom line of most brands.
Introducing gaming into the luxury domain
Last year Louis Vuitton partnered with Riot Games, an online gaming channel to come with their innovative in-game outfits. It was for the League of Legends gaming series.
The company is also in the process of designing an exclusive collection for the League of Legends World Championship trophy.
It may not necessarily mean that every luxury brand has to follow suit. The essence is to blend a modern-day craze with the brand product line or concept, story, message, or any other such forward-thinking idea to build the business.
Luxury fashion News predicts that brands need to embrace change as progressive leaders in the industry. The faster they do, the better is the chance of survival and the overall growth of the luxury fashion industry.
Luxury fashion News predicts that brands need to embrace change as progressive leaders in the industry.  The faster they do, the better is the chance of survival and the overall growth of the luxury fashion industry.