As a part of our fashion blogging series, we bring you here, the top five fashion tips to look your best, every day.
Fashion, in common perception, is about clothes. That's a myth though! It involves not only your outfit but also your accessories, footwear, makeup, hairstyle, and the overall image that you portray.
It is how you present yourself, the way you are styled for the day.
The style tips shared here will mainly focus on the best advices from the field of style and fashion. We will attempt to cover all niches that fall within the fashion purview, offering you some amazing tips on everyday wear.
STATE OF THE FASHION INDUSTRY
The fashion industry is booming like never before and is expected to grow at a rate of 6.2% this year.The leaders in these sectors are primarily the US and China that have the biggest markets for apparel.
The global fashion industry is valued at USD 3,000 billion.
The Menswear industry is valued at USD 402 billion and Womenswear at USD 621 billion this simply proves that women are buying more where fashion is concerned!
Kidswear market is valued at USD 186 billion.
 As far as segments are concerned, Sports and Bridal wear occupy the two highest positions. Sport is valued at USD 90.4 billion, and bridal wear at USD 57 billion.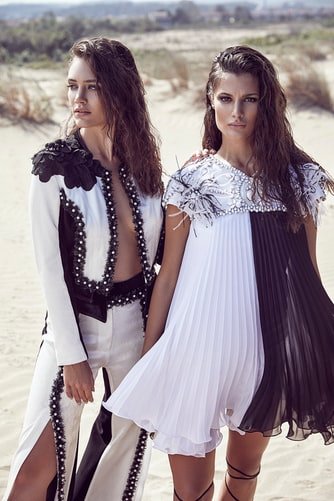 Louis Vuitton Moet Hennessy (LVMH) is the leading fashion company in the world. This is a French luxury conglomerate. The brand not only represents high-luxury fashion but also offers high-end lifestyle products.
US-based Nike is the second largest company in the global fashion industry. And Spanish-based Inditex is the third-largest company worldwide (these rankings are based on data from 2017).
H&M, Adidas, and ZARA are other popular names in the luxury domain.
TOP 5 FASHION TIPS YOU CAN'T LIVE WITHOUT
If you search the internet, you will get a plethora of style tips and fashion trends on different aspects of fashion – clothing, makeup, footwear, accessories, and more. We look at the top five tips in all of these segments.
Clothes have always been a basic necessity for the civilized world. As technology developed, however, newer techniques, fabrics, designs, colors, formats, shapes, and sizes made their appearances.
You will surely have a few garments in your wardrobe that you tend to reach out to time-and-again! This is because they make you look great. Period!
There is no other reason probably – it's just that intuitive connection that you have with these garments. You feel comfortable and self-assured when you wear them.
Check brands with their own fashion line and see which of their products match your personality and taste.
These are the top five tips in selecting smart and stylish wears.extremely stylish and fashionable.
Denim is Always in Fashion
There is nothing like a pair of jeans. Why? Because these are highest on the comfort quotient and suit on most occasions!
Choose a denim style that defines you – skinny, tight, flared, high waist, low waist, boot cut, and more. Also, make sure that you pick a style and color that offers you maximum comfort and accentuates your legs.
When matched with elegant tees, tops, or shirts, denims make you look
The White Shirt is a Perfect Choice
The linen shirt-styled dress or a simple white-colored shirt or a Tee; keep one of these handy. White is a blend of simplicity and sophistication. It is versatile and can be matched with any bottoms.
For example, the linen dress is one that can pull you through any day. Keep it starch-pressed always. Not in the mood to wear anything else – simply pull this one out and wear to work, or, play.
Immaculately Stitched Blazer
Have that one blazer in your wardrobe – that can be matched with any outfit and raise the bar. Ensure that it has the quality to change the look of any outfit that you are wearing.
Be it casual or formal, the blazer is the companion for a perfect outfit. It also acts as your last-minute savior, so keeps it handy, always!
Legging Trend
It could be any but keep one in your wardrobe to match with the white shirt and the blazer. Check the legging trend before buying one!
It makes your appearance more formal and sophisticated. Make sure that the tailoring and the cuts are neatly done. Wear it with a solid colored top and amp up your ensemble.
Thumb-rule – ensure that the fitting is perfect and emphasizes your legs and hips well.
A Dress That Fits You like your skin
Perfect for all occasions is a black dress, of length that is comfortable for you.

If black is not the color for you, then buy your favorite hue. Keep it bold, and keep it tight.

With multiple choices in colors, styles, shapes, and patterns, make sure that the styled outfit clearly labels your fashion statement.

We recommend black because it brings in a classic, timeless look. Check out your top style icons and, after thorough research, incest in a classy dress.
# TIP 2 – NEXT LEVEL OF FASHION ACCESSORY
When it comes to accessories, the game's rule is that these need to complement your attire well and match with your skin tone.
Accessories infuse a liveliness and subtle elegance to your style. Have some of the choicest picks that go with all kinds of dresses and outfits.
The top five picks to create your unique style include:
A Fine Timepiece
An elegant piece of the wristwatch is no more about timekeeping. It is glamorous, can change your entire look and leave memorable impressions.
Go for a design technique that has a calming effect on your eyes and other senses.
Keep it small or bold or big, contemporary or conservative. But, have that one timepiece that you can wear every day and to every occasion, with ease and confidence.
A Ring
A married woman often flaunts her wedding ring. It looks good, and it is priceless, undoubtedly.
Whether married or single, keep one or two simple-looking gold or silver rings as universal wear. Diamond-studded rings are fine as they look extremely chic and sophisticated.
Artificial pieces or crystals look charming too. There are endless choices. Check the next fashion accessory and buy a ring that goes well with your personality.
Choose any item but do it tastefully so that it can add tones of elegance to your look.
The Purse or The Handbag
A handbag or purse is a necessity for women, for they love to carry their prized little possessions around.
There are a plethora of choices, pick those that gives you an incomparably edgy look.
An Irresistible Piece of Earrings
Well, can you really forget that pair of earrings out of your look for the day?
Not really.
This style piece is an add-on. It defines the shape of your face and plays a significant role in your daily look.
Choose a make, a style, a shape, that you can carry with confidence!
Ornate Beading
If you love things classic and vintage, invest in a finely sculpted ornate beading piece.Wear it as a neck-piece, hair band, or a wristband. Choose one that can be your go-to- option anytime!
Our top tips for your face and skin tone are:
A Foundation for Everyday
Keep a foundation handy for it is one thing that will help conceal the undesired spots on your face. Make sure that the tone complements your skin color.
Apply with a Flat Brush
Just a few minutes devoted to perfecting your makeup, and you are ready for the day.
Use a Highlighter if You Are Going Out for the Evening
The photos will come out awesome.
Choose an Eye shadow That Matches Your Skin Color
Go for the mascara to accentuate your eyes and eyelids better.
For Your Lips, Use a Lip Liner for Natural-Looking Lips
Never forget the lipstick that can make your lips look brilliant. It could be matte or slick. Remember to choose a color that makes you look cool and chic.
Keep a Moisturizer Handy
Keep your skin adequately moisturized throughout the day for keeping your favorite look intact. Ensure that your gait and look match perfectly.
One of the top style icons is what you wear on your feet. Our top tips:
Chucks
The best thing is that you can pair the chucks with any kind of dress – casual or formal. They keep your feet and fingers warm. Perfect for all weather conditions!
Heels
Every lady needs to have at least a pair of these in her closet. If you can carry yourself well in them, you are lucky. Have a nude and a black pair ready for use.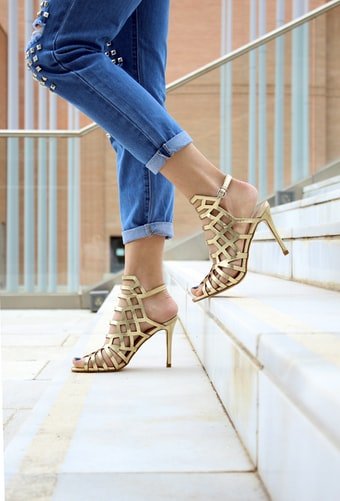 These are big confidence boosters.
A Pair of Sneakers
Your style is never complete if your fashion does not have sneakers in it.
Go in for a white-colored pair. They are great for your self-esteem and confidence. You can wear these with any type of dress or rock a casual look.
A Pair of Flats
There could be nothing more comfortable and always-in-style than flats. Flats go with all kinds of dresses and are perfect for all occasions.
Ankle Boots
These are one of the most stylish pairs that you can have in your wardrobe. They can take your confidence to an entirely new level!
The boots match perfectly with a dress, jeans, trousers, and a cocktail dress.
# TIP 5 – CREATE YOUR UNIQUE STYLE
To become a style icon, you need to do things that become trend-setters. Of course, the difference has to be done with style and taste.
Make sure:
1. That you wear what fits you well; it should not be too tight and not too loose. Make sure that the tailoring and the fitting are perfect with your body type.
That you wear the right undergarments – should not be too loose or bulging, or too tight and uncomfortable.

To wear colors and tones that emphasizes your skin tone. It could be bright or subtle or contrasting, but you should feel your best in these colors.

To wear dresses that become an extension of your personality and nature. Everything should be in harmony.

Whatever be the mood, irrespective of what you are feeling, always dress to kill!

Yes, that is an old adage, but it is still true to date.

Get up every day, and dress as if you are going to meet your worst critic. When you think this way, your dress code will definitely be the best.
Fashion is individualistic; you own your fashion statement. How you portray yourself is your choice.
We have shared here the best five tips to look and feel great. We attempt to bring to you the most up-to-date fashion tips that give you an edge over others through our fashion blogging series.
If you have loved what you have read here, do subscribe to our blog to keep receiving the latest updates and of course, to stay ahead!