The purpose of this luxury blog today is to clear the haze associated with the 'Luxury' word.
So, what is the first thing that you think of when you hear 'Gucci', 'Louis Vuitton', 'Chanel', 'Rolex' or 'Dior'?
These are five brands that are perceived to be luxury brands, not only in developed nations like the US, but globally.
In a research conducted by Luxe Digital to list out the world's most sought 15 luxury brands online, these five held the top ranks.
So, is luxury something to do with only fashion, clothes, accessories, and garments? Or, does it entail other products too? You would have noticed that of the top five brands mentioned here, four are into fashion goods while one, Rolex, is into watches.
The world global luxury goods market is estimated to touch $445 Billion in the next five years. More than 60% of the market share is held by these five labels.
The dictionary meaning of the word focuses on abundance; on pleasures that you cannot be repeated on a routine basis; on sumptuous living that is not at all necessary in life but adds value to our comforts.
There is an old definition of luxury and a contemporary one. The former is all about affluence and expensive items. It is about what the ultra-rich can afford, like having their chartered planes in the sky.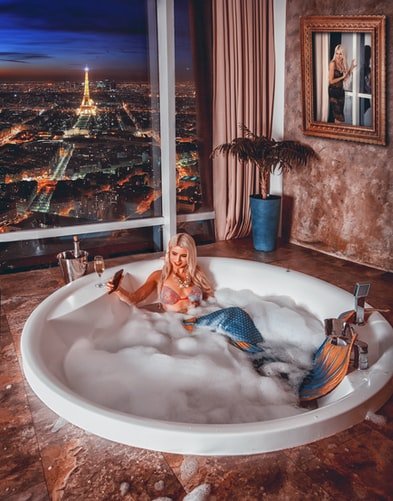 The modern meaning of the word has undergone a phenomenal transformation. Today, for many, luxury is about an experience. It is experimentation.
It need not be uber costly or elegant; it is more about being unique and exclusive. It is anything that makes you feel special. The term has come to reflect an idiosyncratic relevance.
For example, for some, luxury living is about living close to nature – choosing a minimalist lifestyle and going for things that are ethical, fair, and kind- going back to their roots!
In the end, 'luxury' is an exclusive concept that only you can define – for the sake of this fashion blog– as:
Something that makes you feel extraordinary. A status symbol, maybe.
Something that is not predictable.
Something that is not necessarily a sign of affluence or opulence.
Something handmade or hand-tailored.
Something that denotes the pinnacle of quality.
Something that values the environment.
Something that helps in keeping native traditions and values alive.
Let us now see a few segments that have been conventionally associated with luxury and hold a great deal of significance for Millennials and Boomers.
This is one of the most popular segments that get associated with luxury. This is undoubtedly a brand-driven industry.
The entire gamut of luxury fashion has been spearheaded by fashion and jewellery brands that are continuously targeting Millennials and boomers. It goes without a doubt that owning a Gucci or a Louis Vuitton product is a status symbol.
The fabric quality, make, texture, branding, personalized engagements, the consistent approach to create a unique brand perception; are all efforts that make a brand a luxury label.
In the luxury fashion trends for today's world, your go-to brands should be:
 Gucci for designer sneakers; the brand is in no mood to compromise on its top rank. It is the king at the moment. Try the T-shirts, wallets, and sunglasses too from the brand.
 Louis Vuitton – the first choice for women handbags, clutches, wallets, and tote bags.
Chanel – has impressive videos and storytelling endeavours on social media to inspire Millennials and Boomers. Handbags, watches, tote bags, clutches, ties, sneakers, and fragrances are aspirational luxury items from the brand.
Rolex – Exquisitely-made watches for men and women – prized possessions for a lifetime!
 Christian Dior – has a lovely range of perfumes, handbags, sunglasses, and sneakers that add value to your wardrobe.
DEFINITION OF LUXURY AND EXOTIC VEHICLES
Audi, BMW, and Mercedes-Benz – names that are synonymous with luxury cars!
Luxury vehicles are equipped with smart and advanced technology, luxury interiors, and have lavish features that focus on safety, genuine parts, and performance.
The top luxury cars that denote exclusive status symbol are
Tesla Model 3
Rolls Royce Ghost
Lexus ES
Mercedes-Benz-C-Class
Mercedes-Benz-E-Class
BMW 3 Series
BMW 5 Series
Infiniti Q50 sedan
Audi A4
BMW 4 Series
Acura TLX
The other luxury carriers include private yacht and chartered jets. In the domain of public transportation too, some carriers promise luxurious travel – for example, Hainan and Singapore Airlines are known for enriching and luxurious experiences.
Luxury brands are known to offer supreme product and service quality. Ownership of an item from such a brand gives you a sense of pride. It denotes a status. It is something that people aspire to have in life.
Luxury brands ensure that the physical look and feel of the item is of a higher level – unmatched, unparalleled, and unique! Yes, the prices are very high, but that is the pinch of salt that you need to bear for the premium make, a soul-touching good experience, and exceptional quality.
Also, remember that these brands infuse artisan craftsmanship and manufacturing, helping traditions to pass from generation to generation. For example, in 2014, LVHM, the company that owns Louis Vuitton, opened an institute to nurture skills of artisans in shoemaking, jewellery, and textiles.
And the promise of a lifetime!
Fashion and accessories, automobiles, hotels and resorts, travel, tourism, dining, real estate, FMCGs, and white goods are all sectors that have their share of luxury brands offering significant advantages to their customers.
The luxury market in the US, and the world over, is predominately run as per the tastes of the millennial crowd. This is Generation Y, who is typically aged between 23 years to 38 years.
As per a report from Deloitte, 99 million millennials were responsible for defining the fate of the luxury goods market in 2018. The report also points out that these young ones are trendier and, hence, more likely to try luxuriousness as an essential part of their experiential journey.
The niche market is being driven by instances like in-store experiences that help the customer to feel special and distinct, paving the way for a luxury experience.
Brands now drive their luxuriousness and opulence not only through the price tag but embedded value-driven approach, loyalty rewards, and personalization (half of the conscious customers today are expecting bespoke products and services).
The luxury market is high on customer service too and demands heightened engagement from the brand.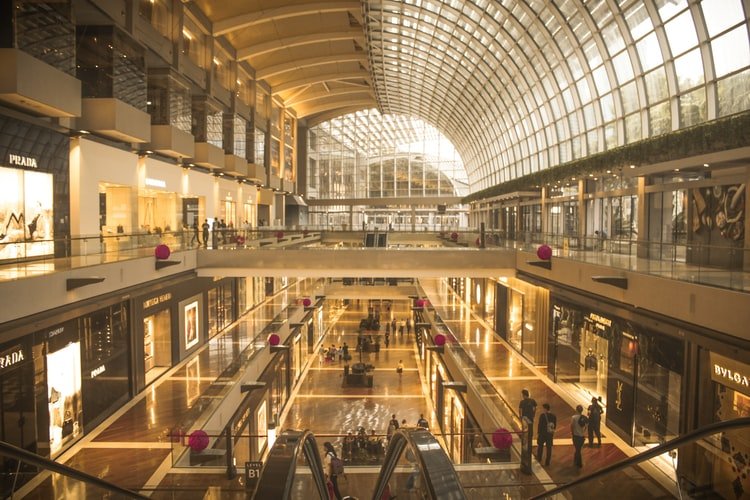 One important aspect of luxury offerings has been the merger of ideas. A good example is that of the Master Series from Louis Vuitton and Jeff Koons, where unusual, unexpected, and exclusive events or experiences are hosted to engage customers.
These are the big brands that are getting creative – hosting private dinners with designers or launching a philanthropic event. Anything that makes the customer feel acknowledged, respected, different, unique, and involved!
TIPS ON LOWERING YOUR LUXURY PREMIUM
It is quite clear that luxury is not only about opulence and wealth.
It is an experience that takes you to a completely different level.
The path could be varied, but the journey should be unmatched and exceptional.
One crucial aspect of luxuriousness is that it does cost a lot of money – a factor that makes it unattainable and inspiring, both at the same time.
These are the ways to lower your luxury premium.
1. Replica luxury version or buying second-hand
The growth and the rise of the replica designer market, and also the second-hand luxury product market can be attributed to this quest that we customers experience – to go out and get ourselves a luxurious product.
If it is beyond your means, it is better to accept the situation and move on to finding an avant-garde replica product. Many such manufacturers offer the exact look-and-feel of premium products, that even a trained eye will not be able to tell the difference.
Similarly, there are online and physical stores where you get good deals for second-hand products.
And the prices of these versions are substantially lower than the original products. They are usually durable and good for everyday use.
The challenge of buying such products is that while it looks good on the exterior, it may never really satisfy your inner aspirations.
2. Splurge Once A Year
This would need lots and lots of planning and saving. It requires you to re-look at your financial condition and then make a strategized attempt to save up for the big buy.
With online stores offering handsome discounts, special offers, and promotional deals being announced by the big brands at their physical stores, there is a great opportunity that can be capitalized to buy that amazing Audi or the impeccable Louis Vuitton handbag.
The entire journey is going to be marked by your sacrifices and compromises. Then, there is detailed planning that you need to do.
The pride of owning a luxury product at the end of the journey is going to be awesome and out-of-this-world.
It is also going to be one of your prized possessions forever – maybe even passed onto your daughters and nieces eventually – becoming synonymous with family status symbol – to be flaunted at parties and events!
CONCLUSION
Luxuriousness is your perspective of a good or service. It is also about distinct brands that the world admires for their excellence in quality and services. There is a lot more to luxury that has been unsaid. The essence, however, has been captured in this fashion blog.
Did you like what you read? If you liked the blog and if it has helped to enhance your knowledge about the luxury niche, subscribe to our blog for getting more such interesting content.