In today's fashion blog post, we will talk about finding the best clothing on budget. We all want finer things in life. We love to fill our wardrobes with designer quality clothes. Luxury fashion clothing is something that most of us aspire for, but the price can be a big demotivator.
The apparel retail industry is worth over USD 1.34 trillion per year. Statisticians put this value as equivalent to the combined GDP of 126 poor countries on the planet. And surprisingly, it is larger than the Italian economy!
If this was not enough, look at this fact – in 2016, there were 107 billion apparel units bought by human beings. This means that every person on this Earth brought about 13 garments in the year.
By 2021, this figure is estimated to go up by almost 13%. Considering that almost 10% of the global population lives on less than $1.9 per day, imagine the quantity of apparel being bought by those who can afford to do so!
The top 10 countries in terms of apparel retail sales are China, the US, India, Japan, Germany, UK, Russia, France, Italy, and Brazil. Customers from these ten countries constitute almost three-fourth of the apparel market.
Where to Find Better Clothing for Less?
Before we venture into the ways to buy better clothing for less, we need to understand two important aspects. The first is about Quality, and the other is about Price.
What is quality?
The characteristic attribute of a product by virtue, of which there is a guarantee of excellence, is called quality.
QUALITY CLOTHING MAKES YOU LOOK AND FEEL GOOD
Why do you look for good quality clothes? Because when you wear quality clothing, you feel nice about yourself; you feel confident and self-assured.
But, does the guarantee of quality come from wearing branded clothes only? Surely, not!
When you choose to go in for quality apparel, you are investing in clothes that you intend to wear for a long time. It means that you look for durability and reliability.
It also means buying garments that have been made ethically, that are healthy for your skin, and the planet. Since famous and leading brands promise all of these, people equate quality products with branded items.
However, remember that you can get the desired quality at a neighbourhood shop – in a local market also – as long as best practices have been kept in mind during the making process.
Buy
High-quality clothes because they are made with a finesse that makes you feel good, nice, and confident.
Quality products as they last for a longer time. Meaning, you do not need to splurge your money regularly.
Durable clothing so that you can keep your wardrobe less stuffy and overflowing.
HOW TO MAKE SURE YOU ARE BUYING QUALITY CLOTHING?
You should be looking for three characteristics when you purchase expensive clothing in high-quality.
Fabric & texture quality – Stick with natural fabrics. Pure 100% natural materials are good for your skin, supreme in comfort, and extremely high on durability. So, stick to quality items.

Make, stitching and construction – Make sure that the finishing, both inside and outside, are done finely; for example, when you buy top-stitched quality clothing, make sure that the thread is smooth and fibreless.
– Country of origin – some countries are known for offering excellent quality of garments, and some are known for their average make. Often, looking at the tag helps understand whether it is a good buy or not.
There are some quality myths that most of us have. Let us look at some of them.
An expensive price tag is a guarantee of superior quality.

The same fabric from different textile manufacturers is of the same quality.

Bigger brands mean better quality clothing.
THE ESSENCE OF BUYING HIGH-QUALITY GARMENTS FOR LESS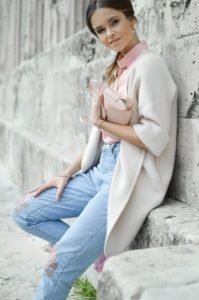 'Less' is not always about cheap. Yes, for generic purposes, less does mean low-cost; however, if you analyze properly, 'less' means cost-effective.
Let us see how.
RELATIONSHIP BETWEEN PRICE AND QUALITY
As we saw earlier, one of the myths we spoke about was the relationship between price and quality.
Good quality does not mean expensive clothing. Quality and price may or may not walk hand-in-hand.
While most premium and high-end garments available today come at phenomenally high prices, it is not always the case.
The point is simple – You need to be one hundred percent sure that the product you are buying matches the three factors mentioned above. (How to Make Sure You Are Buying Quality Clothing?)
LESS IS NOT NECESSARILY LOW-COST
Just like quality is a subjective term. Similarly, a certain price may seem completely affordable to you but expensive for a friend of yours.
Interpret it in this manner. Buying garments that cost you a decent amount of money or even a little on the higher side is a good decision as long as you intend to use it for years without replacing or discarding it after a couple of wear.
This way, it turns out to be a cost-effective decision. We come back to durability once again. Spending a little more to buy a product that comes with a promise of being there for a long time is wise.
Even if you are in the habit of splurging your money regularly, your wardrobe will consist of high-quality clothes, all guaranteed to occupy their place in the closet for a long time.
LESS IS ABOUT MAKING WISE AND CONSCIOUS CHOICES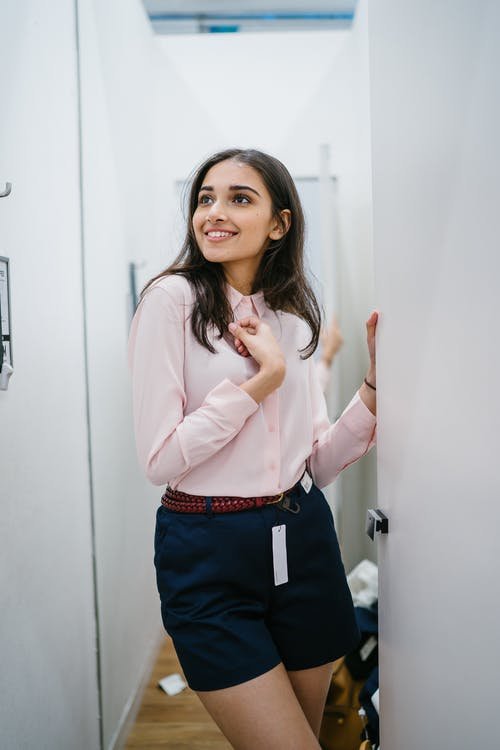 Before we understand why we should be conscious buyers, look at these statistics:
As per the Environmental Protection Agency (EPA), there was about 11.9 million tons of textile waste in the US in 2015.

All of these wastes end in landfills.

Can you believe it is almost 750 times the waste produced in 1960?
This is an eye-opening disclosure. Every American is responsible for producing about 75 pounds of textile waste each year.
You have to be conscious and responsible when splurging on garments and textiles.
When you buy, take a moment to answer these questions:
Do I like that fabric?

Will I wear this for quite some time?

Is the fabric thick enough to last long?

Is there spare fabric at the ends?

Are the stitches evenly done?

Is it a high maintenance fabric? Can I maintain it?
To summarize 'less' is not cheap! Let's get this clear – you do not have to buy cheap clothes.
Shop for garments that are essentially quality pieces that can be in your wardrobe for a long time!
Where to Shop for Quality Clothing?
We now come to the question – which is a great place to buy good quality garment pieces at best deals?
Luckily, we are living in a world where there is no dearth of choices. There is also an abundance of information and knowledge shared, so that we can make a wise decision.
For a rewarding shopping session, research well; take advantage of the offline and online mediums.
If you are someone who loves fashion and believes in trendy attire, make sure that back your purchase with profound information.
This is a serious business – the act of buying premium quality garments for less. Do no treat it lightly; keep the fun element infused though, always to make it a worthwhile experience.
Here are some of the tips to buy quality items at great deals
The online platform is a great place to buy desirable quality products and clothes at handsome prices. You also get to enjoy great deals.
Online shopping is also a matter of convenience. While most women love to experience the joys of shopping at malls and also indulge in window shopping, the online medium offers a scope of a different kind.
You get all kinds of brands here. From the popular to the not-so-heard-of, premium to average brands, plain or quality colored clothes – online sellers have wider choices at lower prices.
One of the best things about shopping online is buying some fabulously made garments at discounted prices.
Since most retailers online do not have the additional burden of space costs, they can offer handsome discounts on the market price.
Well, patience is the key to many things in the world. One of them is to get guaranteed quality clothes – top-notch lines at best prices.
In this case, patience is required for the best names in the industry to announce discounts.
If budget is an issue but quality required is topmost, wait for the opportune time.
The best partis that online and brick-and-mortar niche stores come up with sale discounts, promotional offers, festival discounts, clearance sales, and so on.
This is the right time to purchase that exotic dress and get it cheap.
TIP #3 VISIT A RESALE SITE
The best part about shopping online is that you have access to innovations galore!
For example, in line with reusability and recycling at the resale sites, you can find some great stuff at reasonable prices.
If you love sustainability, you will find this a versatile option – you can find higher quality clothes at very affordable prices.
When you outgrow the dress, you can always choose to donate it or resell it.
TIP #4: FIND INCREDIBLE LOW-COST CLOTHING RETAILERS REPUTED FOR QUALITY
Quality pieces from some famous retailers, popular for offering great options at low-cost, are another alternative to buying better clothing for less!
These are retailers that offer regular attractively discounted prices. It is not that they have promotional sales offers running. So, you do not have to wait for a discount offer.
With budget-friendly prices, you can buy some mainstream and designer brands known for excellence in quality. Try out stores like T.J. Maxx, 6 PM, and RueLa La. Keep an eye on clothing coverage.
When you are looking at buying quality items, you need to make choices that include things like fair labor and trade, eco-friendliness, and sustainability.
Yes, price is important, but that does not mean that you need to spend an excessive amount on buying garments. Use our tips mentioned in the fashion blog post here for buying top quality products at budget-friendly prices. Just look for a great option.
We strive to keep bringing some amazing and interesting content to the fashion niche. If you have loved this blog of ours on finding the best clothes for less, do subscribe. We will help you stay on the top of the latest news from the fashion industry, always!