Fashion is not something that is only created by designers. It is something that celebrities and stars emulate. It is something original that gets written in fashion blogs by fashion bloggers and influencers in the digital medium.
Fashion is individualistic. Fashion is seen even in our smallest endeavors. We often think that fashion is all about dressing up. But it is much more than this.
In its truest sense, fashion is about defining your style. It is indeed the interpretation of your style and extension of your personality.
Let us see the examples. Remember, how Mao's suit encouraged millions with formal business attire.
Cut to the present – Princess Diana's dressing style is still emulated by many in the western world.
Fashion, therefore, denotes not only style but also power, and influence.
WHY DO YOU NEED TO KNOW EVERYTHING ABOUT FASHION?
Fashion is defined as the collective style that is worn by a group of people at a given time. The fashion industry itself encompasses the entire gamut of clothes and accessories.
From fashion design to manufacturing, distributing, retailing, marketing, promoting, and advertising, the multi-billion-dollar global fashion industry encompasses all these aspects.
While fashion magazines like Vogue typically launch a style, today social media plays a crucial role in fashion netting and influencer marketing. Bloggers and fashion influencers are popular today because their followers are listening to them all the time.
The fashion industry consists of high-fashion or haute couture designer clothes to everyday ordinary wear, also called mass fashion.
TO KNOW AND DEFINE YOUR STYLE
If you are not too keen to know about what is trending in the fashion industry, you would slowly start to feel that you are living in a foreign country. A place where everyone else has a hold on the language except you! In no time, you will become the outsider.
Since our public appearance and presentation plays a significant role in how we are accepted by others, be ready to get forlorn soon!
The sense of the fashion world is no more about a choice. It should be a part of your life. When you discover that everyone around you knows what to wear and how to wear it well except you, it could become a great source of disappointment for you.
Not to be disheartened, you should know that people who seem to have a natural eye for everything fashionable are people who have practiced this for long. If you have kept yourself away from the fashion industry, it is time that you catch up.
All that you should be doing is to follow some of the top fashion bloggers and their blogs to stay updated. And it does not need to be expensive. Neither does it need to have social approval.
Of course, you need to keep your fashion statement within the laid-down rules of civilization. But your creativity and uniqueness should be exemplified through the clothing and the accessories that you wear.
The final objective of fashion is to liberate yourself; harness your creative potential; love yourself, and project what you truly are.
HELPS YOU CREATE MEMORABLE FIRST IMPRESSIONS
Let us face it that your clothing, your external appearance, your choice of clothes and accessories all latently attract or distract people.
While many people feel that they do not need the approval of others and clothes are just a means to keep their bodies warm and nothing else, the truth is that fashion is taken as a form of self-expression.
If you are someone who believes in keeping away from the style department, you may find that you have a lesser number of friends around, at least, initially. Once your personality comes through, you will have a following or not depending on your nature.
So, it is how you dress and what you wear that helps create those ever-lasting first memories. Being fashionable does not mean that you follow mainstream fashion, though.
You can choose to be unique and different by deliberately portraying your stylish look and choosing to dress against the current tide, or you can follow the mainstream style. It is your choice. And that is the best part of being fashion conscious.
IT IMPROVES YOUR SELF-CONFIDENCE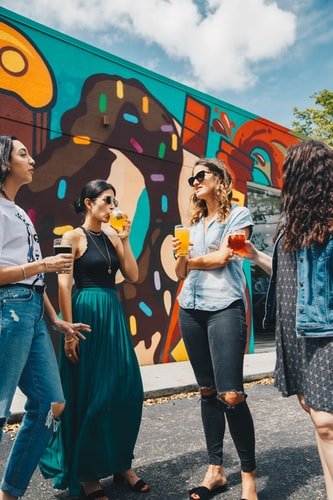 Fashion is an integrated perception of a person. It means that the kind of clothes one wears, the way she wears and carries herself, the accessories that are chosen, and more all express the fashion taste of an individual.
You could be wearing something from a top-notch fashion brand or choose your unique style.
What is of underlying importance is that you are comfortable and confident in what you are wearing.
More than your dress and accessories, it is your attitude and confidence that people look at when they see you in the first glimpse. It is what forms your fashion statement.
No doubt, fashion is all about expressing your individual preferences and personality.
You need to know everything about fashion and the fashion world so that you can portray the real you.
NEW STYLES APPEAR ALMOST DAILY AT MAJOR FAST FASHION RETAILERS
As a newcomer to style and fashion or as an oldie, you need to keep yourself updated on the latest trends to keep yourself at the top.
It is almost every other day that fashion and style change or newer ones appear at a retailer. One way is to go out, purchase and wear it to a party or to work to see if the new style finds your acceptance or not.
The other way is to observe and keep track of how the newest styles are behaving – are they creating euphoria, or they are being ignored. Keep referring to fashion blogs and magazines, browse through different fashion photography creative, and stay updated.
Changing trends can break the ceiling anytime. It all depends on the overall acceptance of the new lines and styles. By knowing everything about fashion, you will always stay informed on the industry.
TRY A TIMELESS APPROACH TO FASHION
Knowing the in and the out of fashion puts you in the driver's seat when it comes to styling your wardrobe.
Since style and fashion trends change fast, you can choose styles that have timeless relevance and approach. It means that you can wear it anytime if your size does not change.
Ageless pieces of garments, footwear, and accessories need a lot of research and knowledge. But you need not be a fashion designer to choose these ageless beauties.
All you need to do is to have your facts straight and select something from fashion houses that are never going to lose their charm or elegance.
Tips to fill your wardrobe with timeless fashionable pieces:
Decide Colors That Define You – It is always ideal to first decide your color style. Which are the colors that define you? Which accentuates your personality and figure?
First, decide your selected palette of colors that is representative of your style. The main colors are ones that blend perfectly with you.
Choose Your Accent Color – These are colors that are not used frequently and generally work for accessories. Choose colors that work with at least two or three main colors.

Select Your Neutral-color Coordinating Essentials – Decide which neutral colors are your colors – black, cream white, brown, grey, and so on.

Add-In Something Comfortable – Comfort is crucial. Yes, the most important. If the dress is causing you discomfort, it will show sooner or later.
While it is important to be trendy, your body should take to the garment like fish to water. So, knowing everything about fashion helps you always keep ahead and choose a style that relaxes you and provides you security.
Pick Out Something New – While you need to have timeless beauties in your wardrobe, you need to add newer times, be it a couture collection or just a simple garment from the retailer.
Knowing fashion, and awareness about your style and comfort helps you in picking garments and items that will have heads turn when you dress in these.
Finally, fashion is all about how you highlight your personality and attitude to the world. When you know, you will be able to make the right choices and decisions for yourself.
KNOWING WHICH FASHION BRANDS YOU ARE COMFORTABLE WITH
There is an endless number of brands that control the way and the direction in fashion moves. From mass-fashion tohaute couture, it is your choice. Over a while, you get comfortable and confident with specific brands.
Local or international, namesake brands, or top-of-the-notch genuine brands (like Comme des Garçons) — if you are someone who has kept a track of how the fashion industry has been moving over the years through the likes of the Libertine show, you will be able to choose brands that make your body feel the most loved.
For someone who is not too well-versed with trends, choosing a few brands of their choice can be mind-boggling. They would need to do plenty of trial-and-error, over a length of time, to finally get to the choicest ones.
Designer wear or mass-fashion, you will get imitations and duplication everywhere. The bottom line is – wear comfy clothes and accessories and pick brands that help you do so.
WEAR YOUR BEST COLORS WHENEVER YOU CAN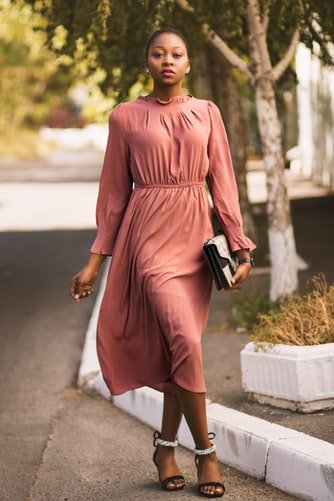 Colors of your clothing and accessories you wear define your style as much the design, the pattern, the flow, the fitting, fabric, or any other aspect of the dress.
Knowing what is happening in the fashion industry helps you in creating the best visual references for your style – giving you the confidence to carry the color with ease and seamlessly.
Why restrict yourself with a few limited colors? In a world where new fashion trends come in every day, you need to have the knowledge of the latest color palette and blend your style with the same.
Flamboyance or subtle, best colors can give newer dimensions to your personality and sophisticated attitude. Stay on the top by keeping yourself informed!
Your fashion statement is your creation. If you are fashion conscious and wish to know what is happening in the fashion world, subscribe and follow this fashion blog for more such interesting content.